INDIANAPOLIS GREASE TRAP SERVICES
Grease Trap Pumping & Cleaning
Indianapolis, Indiana
Get Scheduled For A FREE Quote In Minutes Not Hours!
We Will Challenge Any Licensed Competitor's Written Price.
Hi, my name is Carl. I'm one of the owner/operators of Indianapolis Grease Trap Services.
We are centrally located in downtown Indianapolis and we service everything inside of I-465. We go outside of the beltway too, so just call and ask if we can service you at your location. We've been doing grease trap services for over 15 years and we have 7 full-time pump trucks running all over Marion County.
But that's enough about us, you have a grease trap that needs to be pumped out.
Give us a call if you need reliable, fast, and affordable services for anything related to grease trap cleaning in Indianapolis, grease trap and grease interceptor pumping, maintenance issues, compliance and regulation issues and solutions, waste disposal, documentation and manifest requirements, grease trap cleaning in Indianapolis, early hour service, late hour service, foul odor issues, blockage issues, emergency pumping service, grease trap service companies in Indianapolis…..I think you get what I'm saying here. Our team can handle any and all grease trap issues you can come up with.
We sure are guilty of having long-term clients, excellent customer service, and having great prices. Marion County is our home base and is the area we can service the fastest.
Call us for a fast and free quote or if you have some questions about your grease trap/interceptor, we'd be happy to tell you what we know.
GET A GUARANTEED CALL BACK
FROM THE OWNER
Grease Interceptor Pumping
Grease Interceptor Cleaning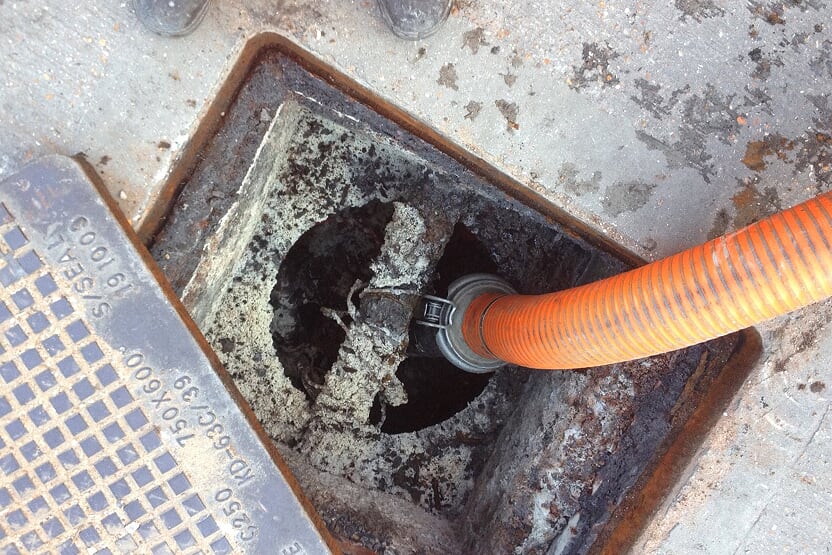 Tell us about your grease Trap Service Requirements
Let's look at your grease trap together for the best results
Our full faith quotes are always free & honored for 30 days
Grease Trap Cleaning in Indianapolis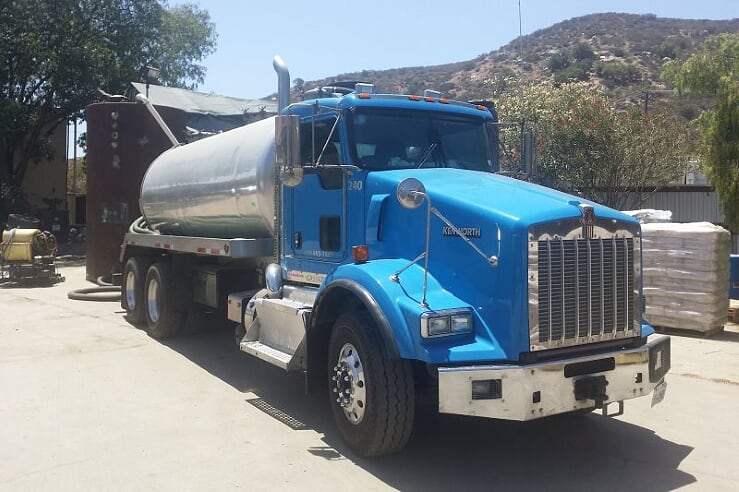 The fact is, you have probably never pondered over your restaurants sink drain. Except when it's giving you problems and backing up. Your grease trap isn't quite as simple. If you find you're having problems with that, it can't be remedied with drain cleaner or a plunger. You will need professional help.
When your grease trap is causing you problems, your restaurant will grind to a halt unless something is done immediately to fix it. While overflows, blockages, etc. are serious problems, that doesn't mean it has to be expensive. Indianapolis Grease Trap Services can help you avoid getting fined or even temporarily closed down by the local health officials.
We have a solid reputation as a premier eco-friendly grease trap service. Our staff of experts and professionals of the field have years of experience. When you allow us to work with you for your grease trap service and maintenance needs, you can rest assured you will always be in line with all current health and safety regulations.
We keep your complete service records on file for your convenience
Our specially trained personnel are at the top of the class in the grease trap service and maintenance profession. We handle all aspects of the service including keeping all required service records on file.
As a matter of routine, we coordinate with the local health department officials to file any and all required records pertaining to the service of your grease trap. All required records are filed at our local offices for your convenience if the need ever arises.
In order to formulate a detailed schedule of regular servicing and maintenance of your grease trap, we will perform a thorough assessment of the grease traps at your establishment. We handle all aspects of complying with Indianapolis city health regulations as well as the related forms and paperwork.
Our commitment to you - Indianapolis grease trap service
Indianapolis grease trap cleaning service will make the following commitments to you:
● We will not get in the way of your staff and operations. You may not even notice us there!
● We team up with local recycling facilities to be assured your grease trap waste will be efficiently processed and repurposed as an alternative fuel, or soil additives, in such a way to be environmentally friendly
● Not all waste products can be safely repurposed, so we will dispose of them according to health and safety regulations
● Our specialty is to help your operation comply with all health and safety laws. We maintain a close relationship with the health department, so we handle all required licenses and paperwork
● We complete all necessary records of any maintenance and service we perform. We keep everything on file in our offices for easy access for you in case the need arises.
● We will hold regular consultations with you in order to continually assess the precise services required to keep you in compliance with the law
Your grease trap requires proper management
Your grease trap is a great asset to your operation because of the benefits it provides, such as protecting your own in-house plumbing from expensive and damaging clogs, but most importantly, it also prevents the obstruction of the city sewer system by grease and oil wastes. For this reason, it is imperative that you keep your grease trap properly and regularly serviced and maintained. Failure to do so can lead to serious problems with the Indianapolis Health Department. A blockage or overflow is taken very seriously by the local officials. The health and safety regulations were established to protect the sewage processing system from compromise by wastes, and that is our primary goal, as well as keeping your own premises sanitary and problem-free.
We specialize in food service establishment grease traps
While the operation of a commercial kitchen shares many things in common with your kitchen at home, there are important differences. While you have the responsibility of assuring your clients are safe, happy and content, you are also responsible for the health and safety of your own staff and by extension, the public. The liability of being responsible for compliance with all health and safety codes falls on your shoulders. By following all regulations, you can rest assured that not only is the public sewage processing system is protected from serious obstruction and damage, but your own plumbing system is as well.
At Indianapolis Grease Trap Services, our professional staffs primary purpose is to be responsible for the service and maintenance of your grease traps to greatly reduce the possibility of any violations of the health and safety regulations. Without our expert team and specialized equipment, this task is impossible.
You must comply with all health and safety regulations, and to do that, regular and proper servicing and maintenance must be performed. This also assures that your operation will run smoothly and without costly interruptions. We are fully capable and properly equipped to accomplish this goal.
At Indianapolis Grease Trap Services, our expert staff and fleet of trucks is available to meet any service needs you may experience 24 hours per day, seven days a week. At this very moment, your grease trap may be only one working day away from a serious and costly backup or overflow. Are you willing to take that risk? Call us now to schedule a comprehensive consultation with us to get you squarely on track and put your mind at ease. You can reach us at 317-548-1925.
What makes Indianapolis grease trap services better than the rest?
Here're five reasons you should choose us:
● Every commercial restaurant is unique and has different problems and needs. For this reason, we offer many monthly payment plans. That way, you will only need to avail of and pay for services specific to your needs. There is a great money saving potential with our scheduled service plans. One of them is sure to fit your requirements.
● We routinely complete and file all required paperwork with the local health department. Any manifests or documentation of the services we complete are handled by us according to the standards specified by law. We even keep all the records on file at our local office for your convenience, in case the need arises that you need to access them.
● We appreciate loyalty, so we offer a special discount for all repeat and returning clients applicable to all commercial restaurant grease trap services.
● We offer bulk discounts to our grease trap service customers who own restaurants with branches in more than one location.
● Due to our growing list of satisfied, loyal customers, we maintain an impeccable reputation in the grease trap services industry.
What happens when your grease trap reaches full capacity?
A grease trap that is approaching full capacity is a ticking time bomb. Here's what's in store for the future:
Hazards to Health and Safety. A grease trap that is near to full capacity is not only a fire hazard in your food preparation area, but also negatively affects the air quality.
Nauseous Odors. A grease trap near capacity will emit extremely unpleasant odors. This will quickly spread throughout the entire restaurant, affecting not only your staff, but your clients too. Hazardous gasses may be emitted which can pose a health risk.
Fines and Consequences for Code Violations. In most jurisdictions it is a violation of regulations to allow your grease trap to exceed as little as 50% capacity, due to the fact it increases the risk of mishaps. You can expect steep fines and other actions for this breach of the law.
What does the process of grease trap pumping involve?
Grease trap pumping and cleaning requires special training, skills and expensive equipment due to the fact it is highly specialized. Your own restaurant employees are not qualified to take on this task. You will be putting at risk both the health and safety of both your employees and any other personnel on the premises. That's why you need professionals like us. Here's a brief outline of our process:
Estimating the Job. The first step is to determine what equipment and procedure will be necessary to accomplish the job. This is done by measuring the exact amount of grease and oil waste in the grease trap. In addition, we can better estimate how often each cleaning should be scheduled.
Evacuating the Waste Products. The next part is the actual removal of the bulk of the waste grease, oil and food solids. A hose suitable for the volume of the grease trap is used to pump out the contents. It is then disposed of, either through a licensed recycling center, or disposed of in an ecological process as prescribed by law.
The Final Cleanup. Quite a bit of greasy residue always accumulates on the sides and deep in the crevices of the grease trap. This must be removed and it is an intensive, detailed process performed by our skilled professional. After this is completed, a final test is performed on all components to verify normal operation and thus eliminating most chances of failure.
We want you to think of Indianapolis Grease Trap Services whenever you think about the operation of your commercial kitchen, because your grease trap is critical to your operation. We would like to do a detailed consultation with you at your convenience, with regard to the grease trap services you need according to your circumstances. We will be happy to make a complete assessment and create a working schedule by taking measurements of the waste and preliminary pumping and cleaning.
Please call us at your earliest convenience to get a free quote. Of course there is no obligation. Let's set up the right schedule to suit your needs, and fit you into a suitable monthly payment plan.
Call us to get a free no obligation quotation. We can discuss the scheduling, your particular situation, and tailor a monthly payment plan to fit needs and your budget. You may contact us by calling 317-548-1925.
There are so many different things you as a business owner or manager are thinking about on a daily basis when you're trying to run a food service business! Something like your grease trap, out of the way and doing it's job, likely goes under the radar but it's our business at Indianapolis Grease Trap Services to spend our days thinking about your grease trap! 
We have years of experience in the business of grease traps and interceptors and that experience is in every size of grease trap. Every project we embark on whether it's cleaning, pumping, or installation starts with a free estimate! You'll be able to budget both your time and your money more accurately by relying on this free estimate. 
Whether you're running a restaurant, school cafeteria, or just a regular commercial kitchen, getting on a regular schedule of cleaning and maintenance is essential. We work with you to create a schedule that takes advantage of your off-service times and works to limit the amount of dirty work we need to do around your customers. 
Each of our grease trap cleaning contractors is licensed, bonded, and insured so you can rely on our team of technicians! We respond rapidly to any emergency service calls as well so you'll never suffer for long with clogs or overflows in your business. Our team is always on call to attend to your businesses needs even off your regular schedule of cleaning! 
Give us a call today to get started with a team of professionals that's dedicated to keeping your business running smoothly! 
Primary Services We Offer
While it's unlikely that your turn-key food service business will not have a grease trap installed, but if you're building something new or need to have your grease trap replaced, Indianapolis Grease Trap Services can install your next trap! There's a lot that's involved in installing a grease trap but our team knows the right size and installation techniques needed to make your business run smoothly. 
Grease and food waste can build-up in your grease trap especially along the pipes and along the duct work. Our team can clean it all out and have it sparkling in no time! When you choose to avoid regular cleanings you may end up dealing with rank smells and overflows in your kitchen. By getting on a regular, simple cleaning schedule, you'll prevent major issues down the road. 
Once your grease trap is full to capacity, it will need to be pumped out. Our team utilizes specific trucks and equipment to safely pump out and haul away all that grease waste. Grease traps need to be pumped out at certain times according to local regulations and our team has an eye and ear on all those regulations so we can help you create a plan! 
Grease interceptors also need to be cleaned and pumped on a regular basis and our team can get the job done! Indianapolis Grease Trap Services is just a phone call away to create a whole cleaning routine or for an emergency overflow! 
GET A GUARANTEED CALL BACK
FROM THE OWNER
Affordable & Reputable Grease Trap Services
GET A GUARANTEED CALL BACK
FROM THE OWNER